There is something reassuring about belonging to a space. In patriarchal societies, 
there is a perceptible manifestation of gender that is constructed into spaces. The 
street and a public life contain within it the notions of movement that is unrestrained 
and free. These are attributes of a space that men identify with and an unintended 
consequence has resulted in public spaces being demarcated as male domains. This 
notion is embedded in how women experience life everyday, as they are accustomed 
to the idea that public spaces and streets are only spaces they pass through to reach 
destinations and not enjoy as a flâneuse .
A site must establish human relationships and human contact. Without it, it is meaningless. The site is a condition 
that exists both in the conscious and in the unconscious. The program addresses the 
relationship between the genders and attempts to dismantle the biases.
It challenges the construction of gender in 3 scales
How can boundaries of social construct be pushed to liberate women through their 
bodies, their homes and their streets?
How can women claim spaces and legitimate their right to belong in society as e
quals?
How can space be reconstructed to allow for changed perceptions to take over?
flâneuse is the female version of modernity's urban stroller, derived from the French word Flâneur.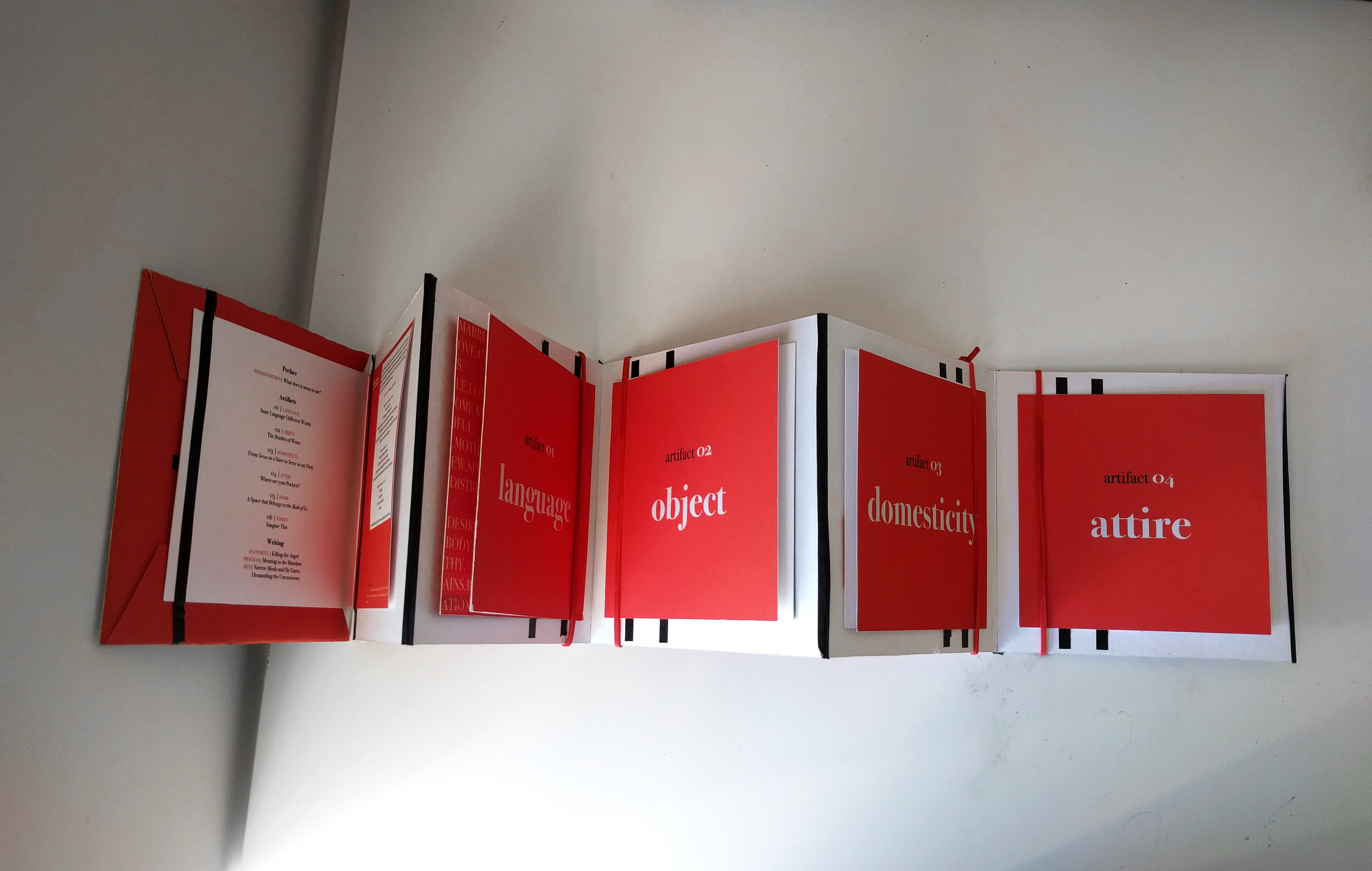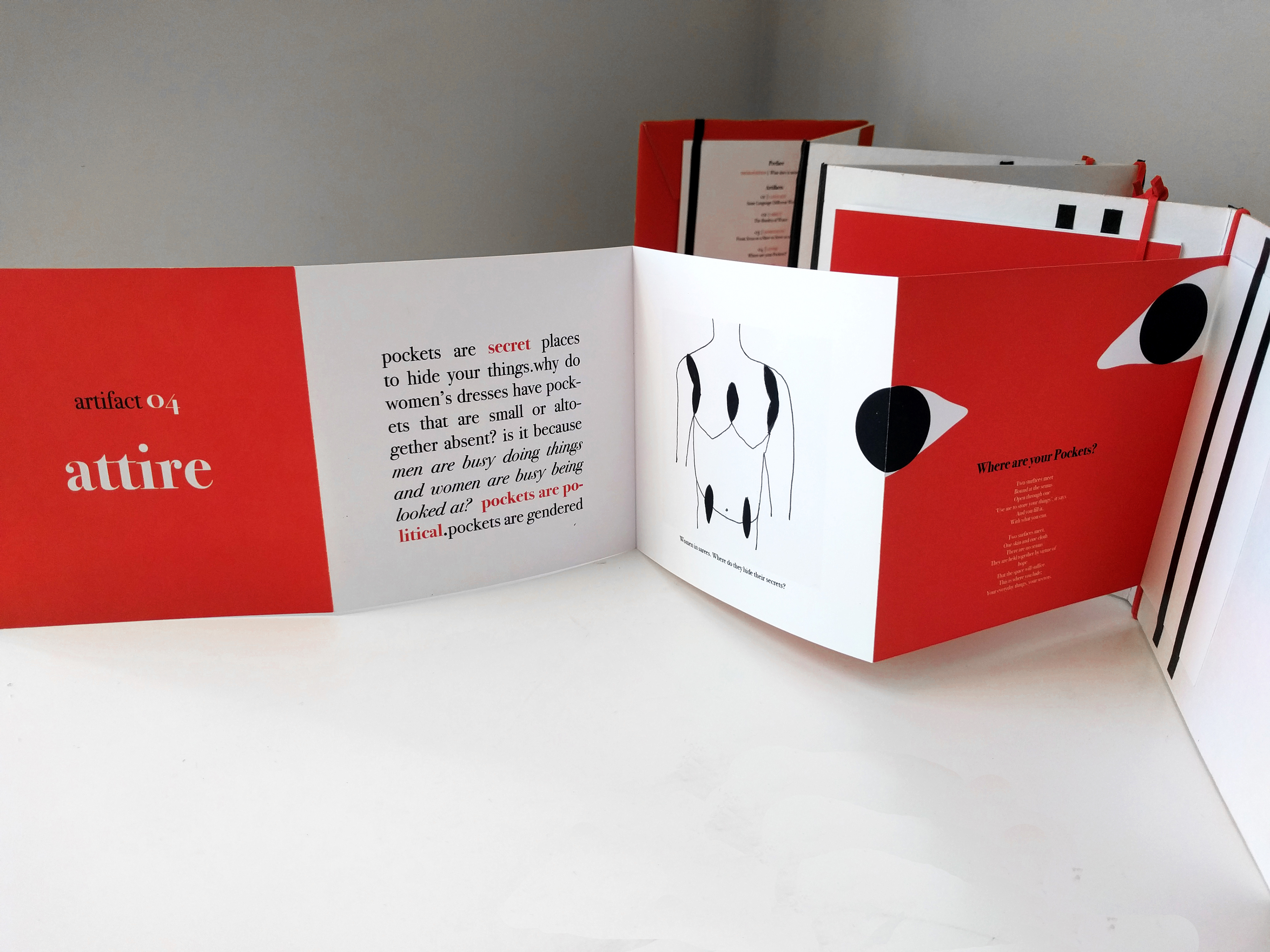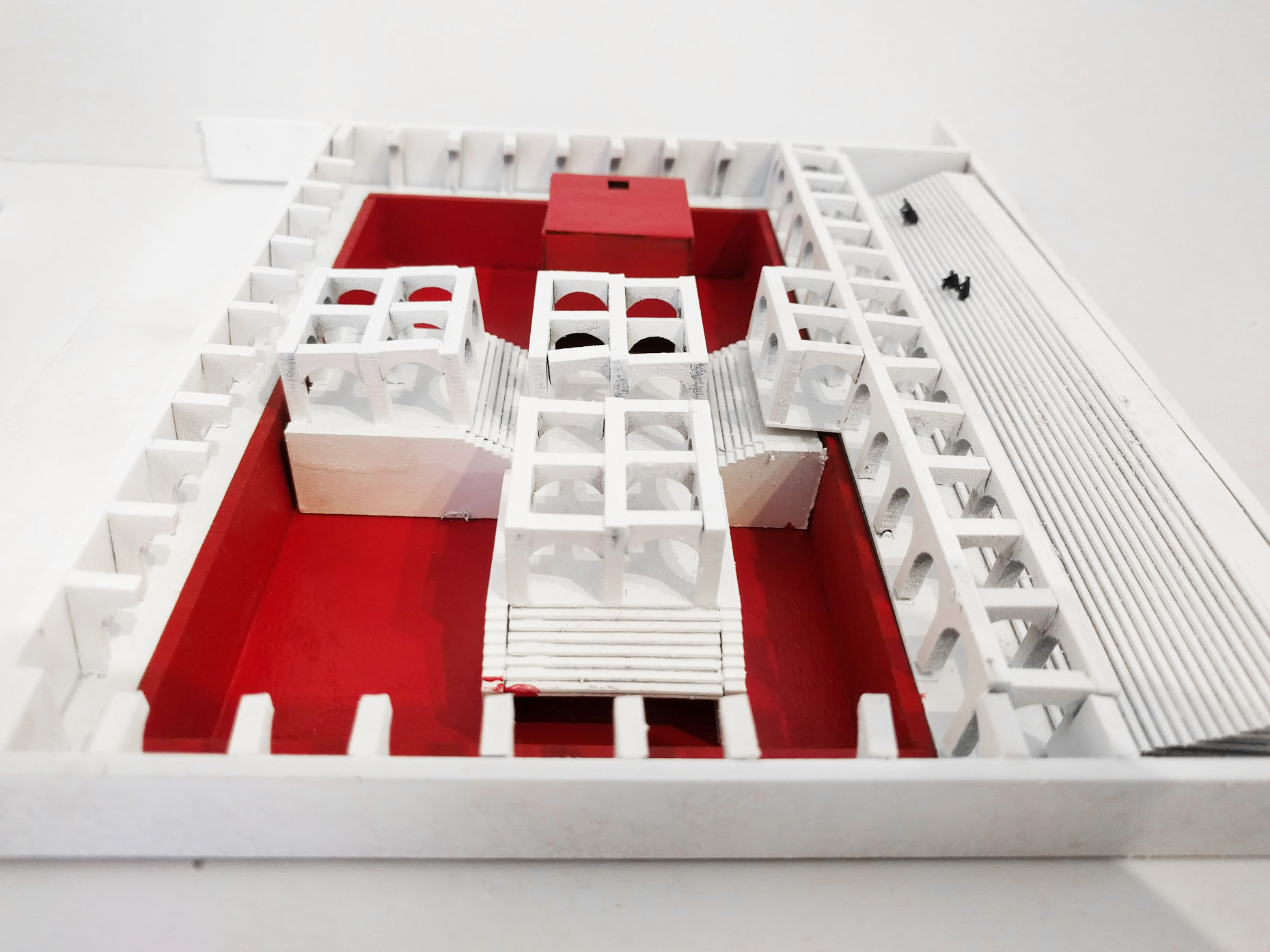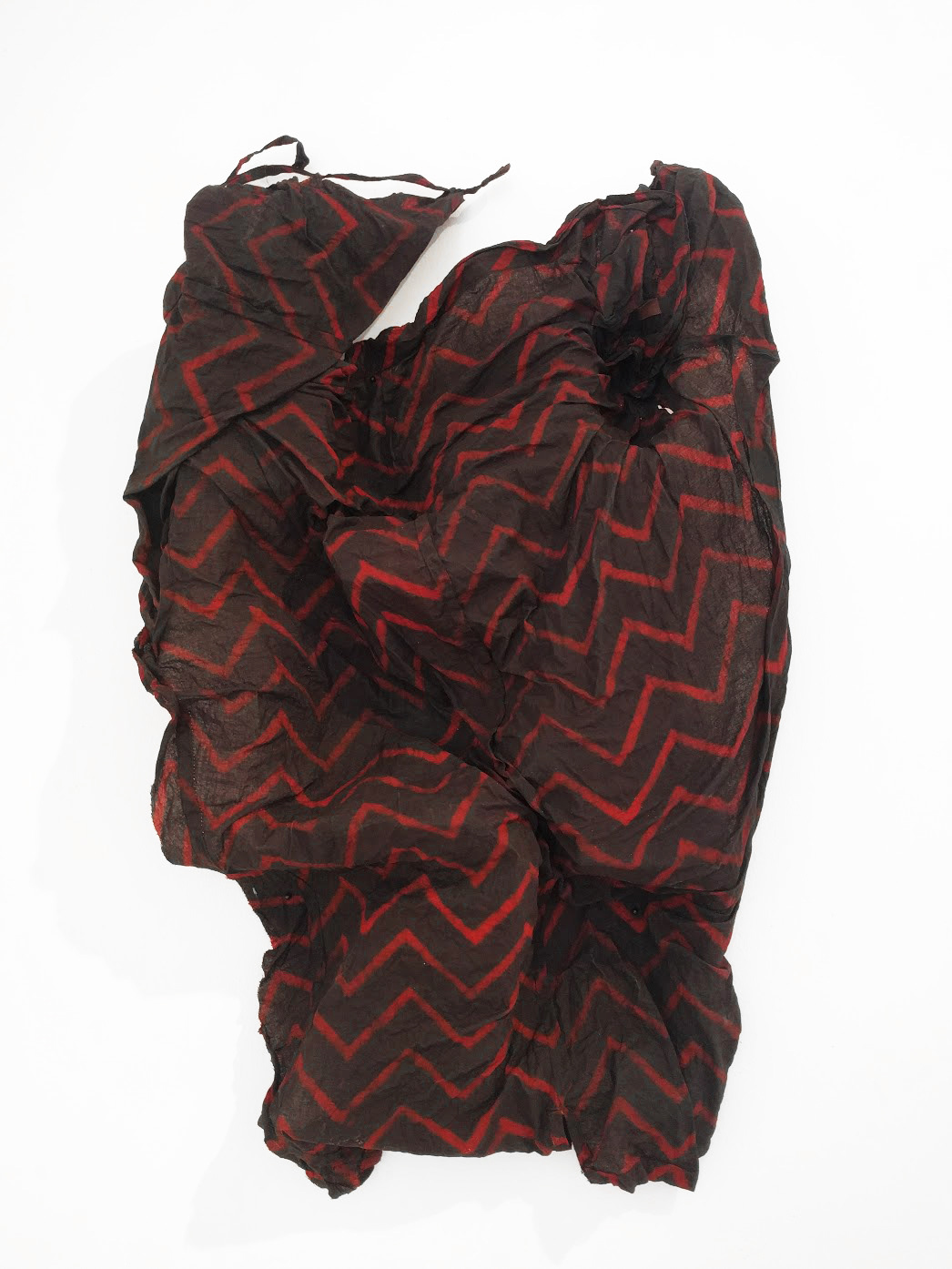 Mapping the city of Chennai, India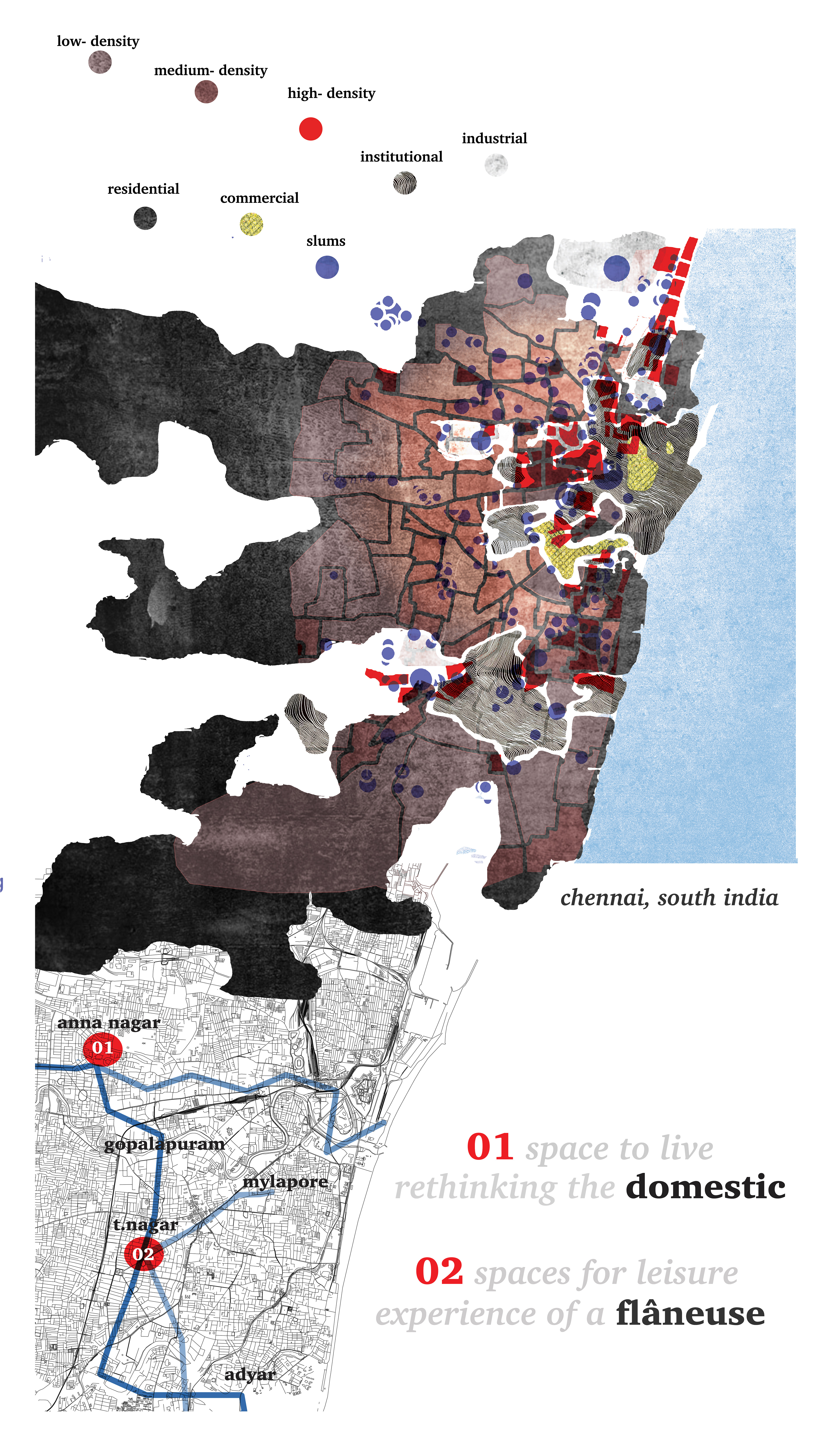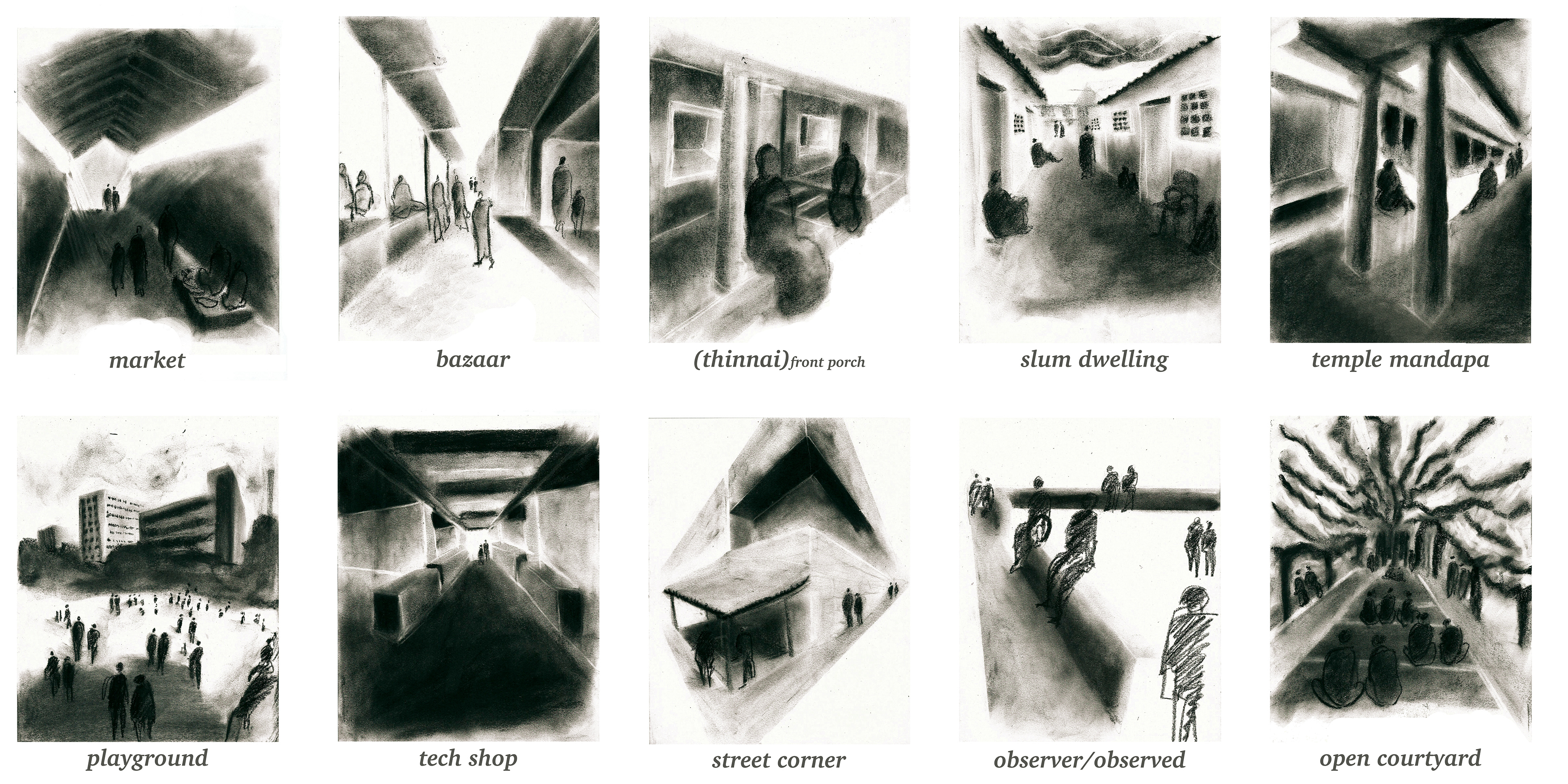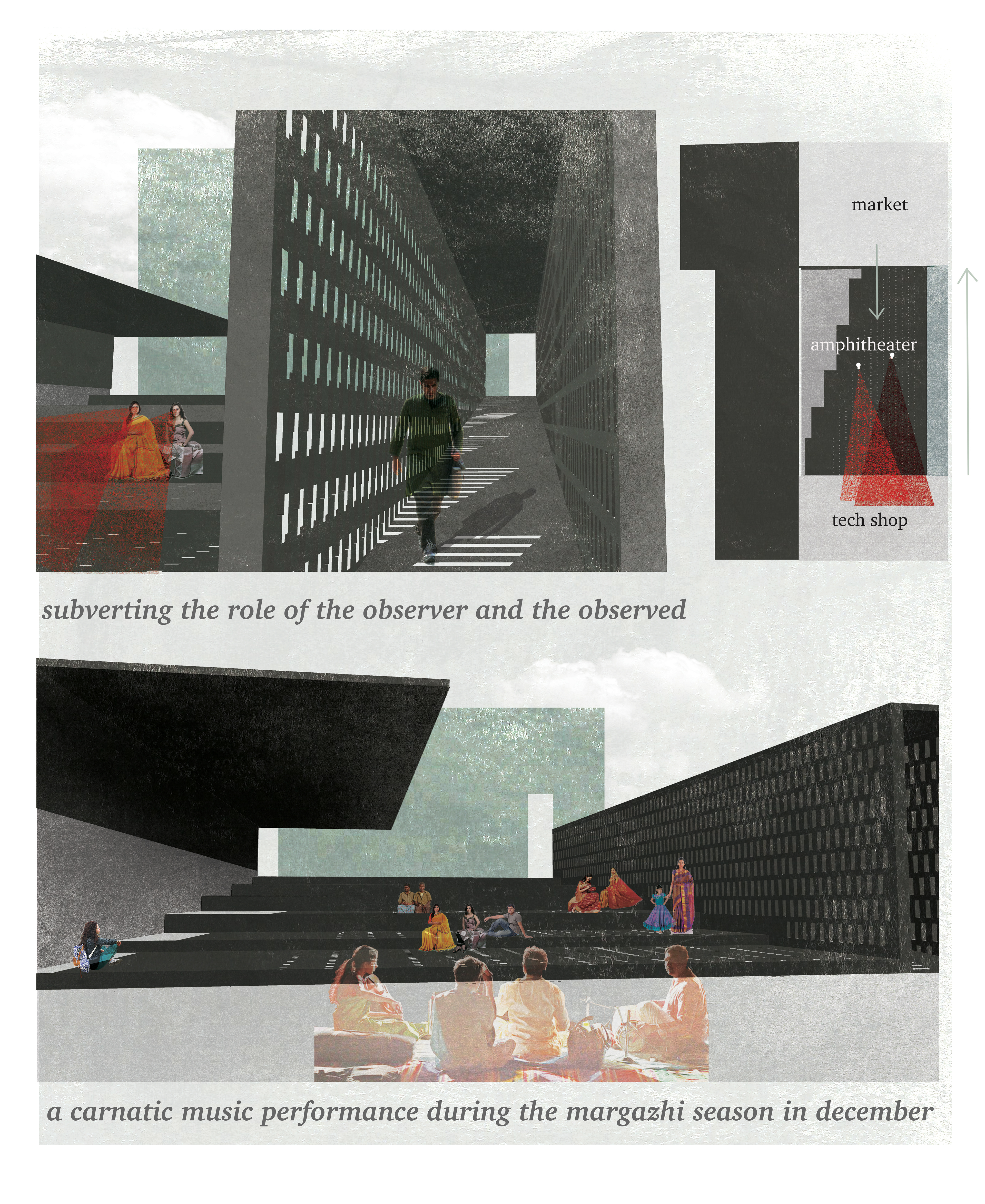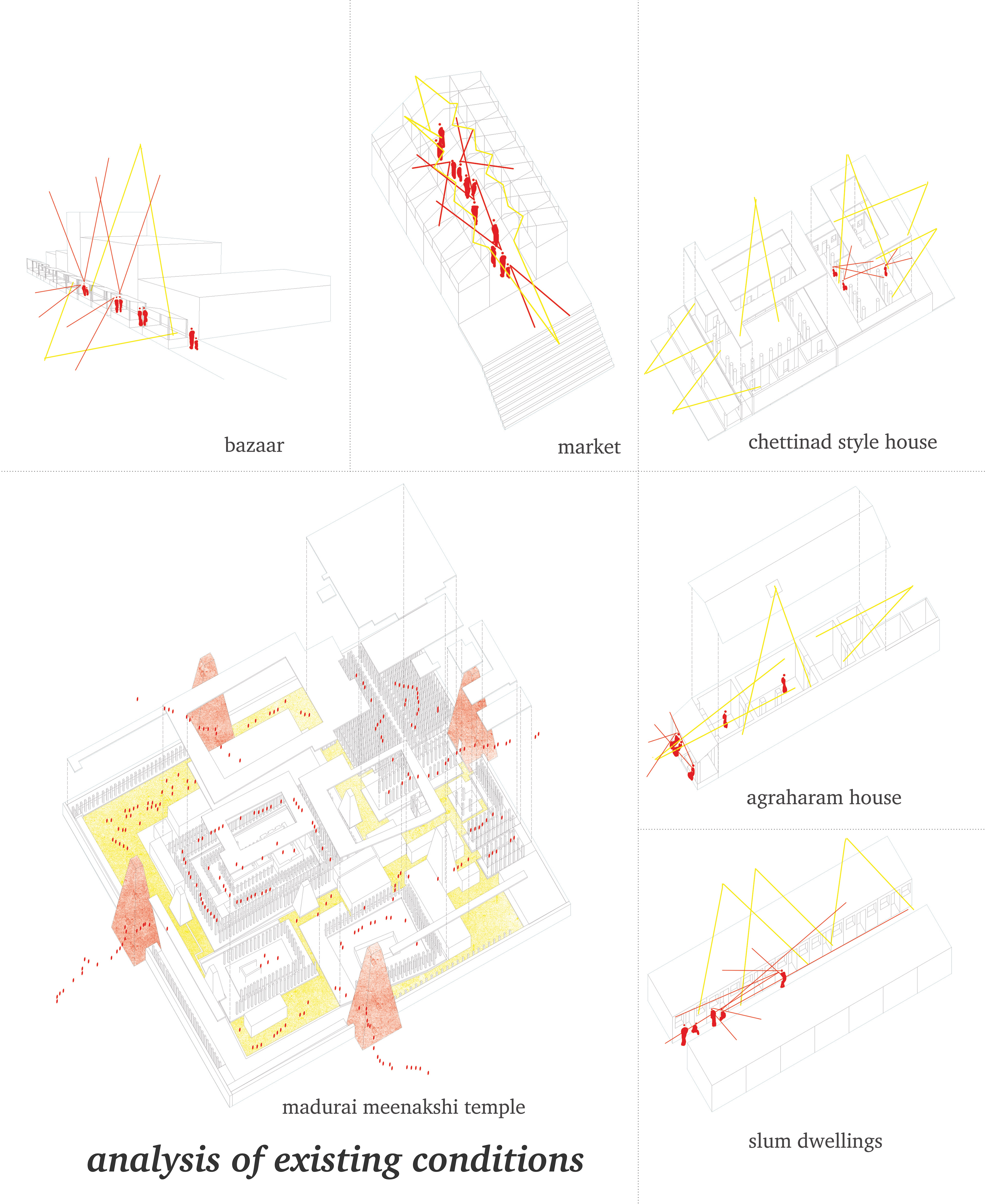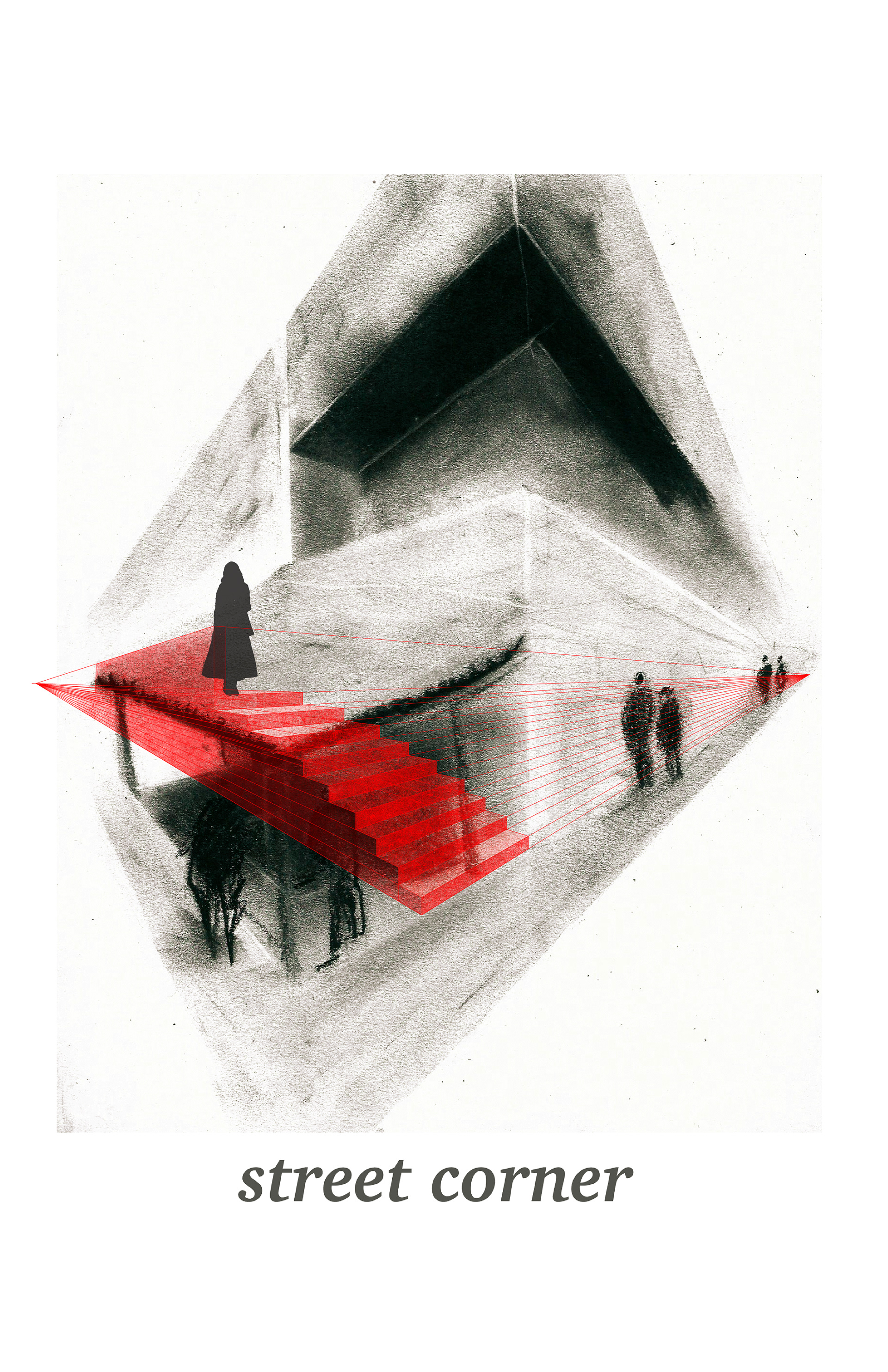 Existing condition of a
gendered
home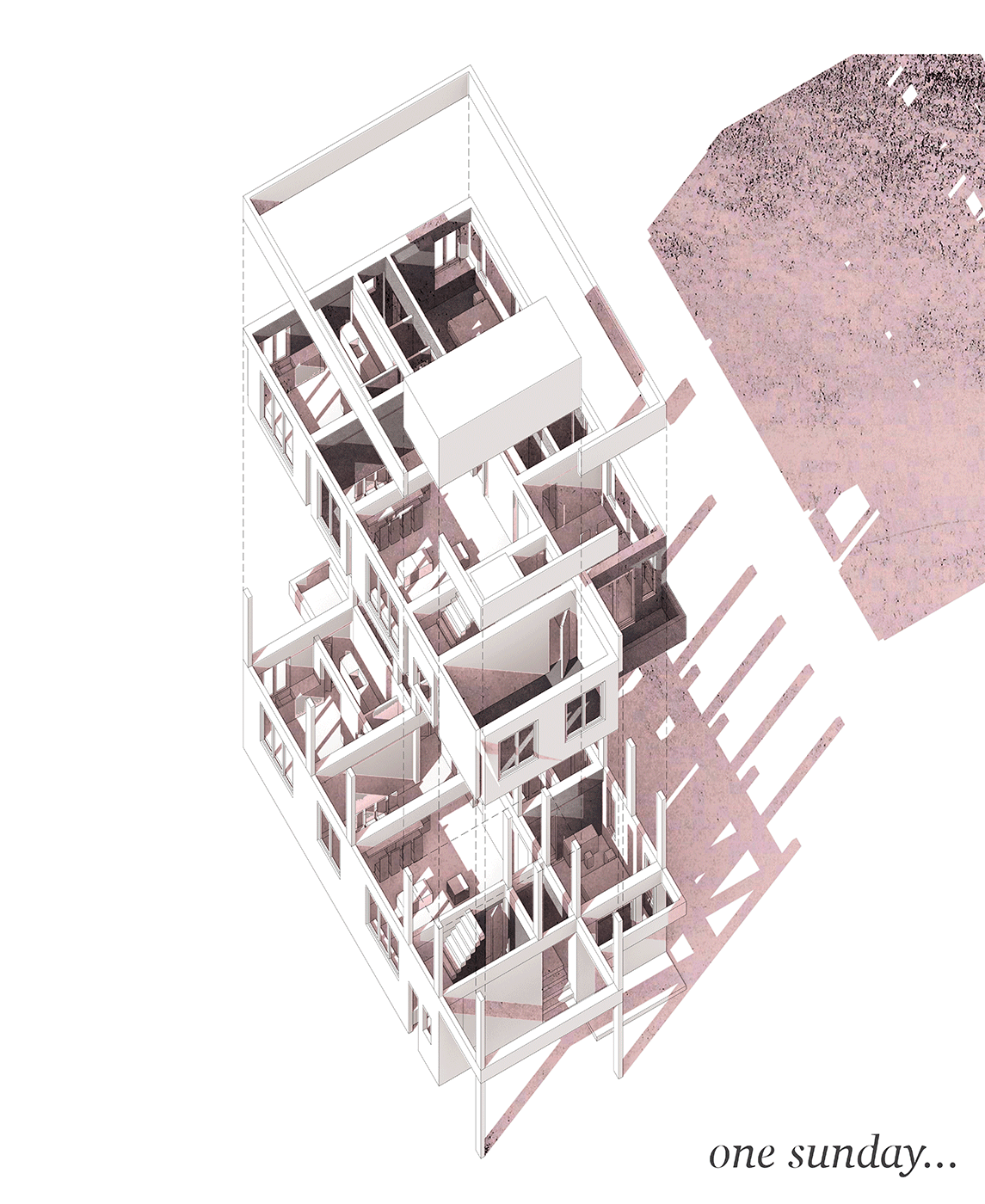 How can the hierarchy of spaces within a home be tested?
Can the spaces exist in multiple states?
Can they in some way respond to both the genders,
Instead of choosing sides?

Inhabiting the floor plan by weaving
narratives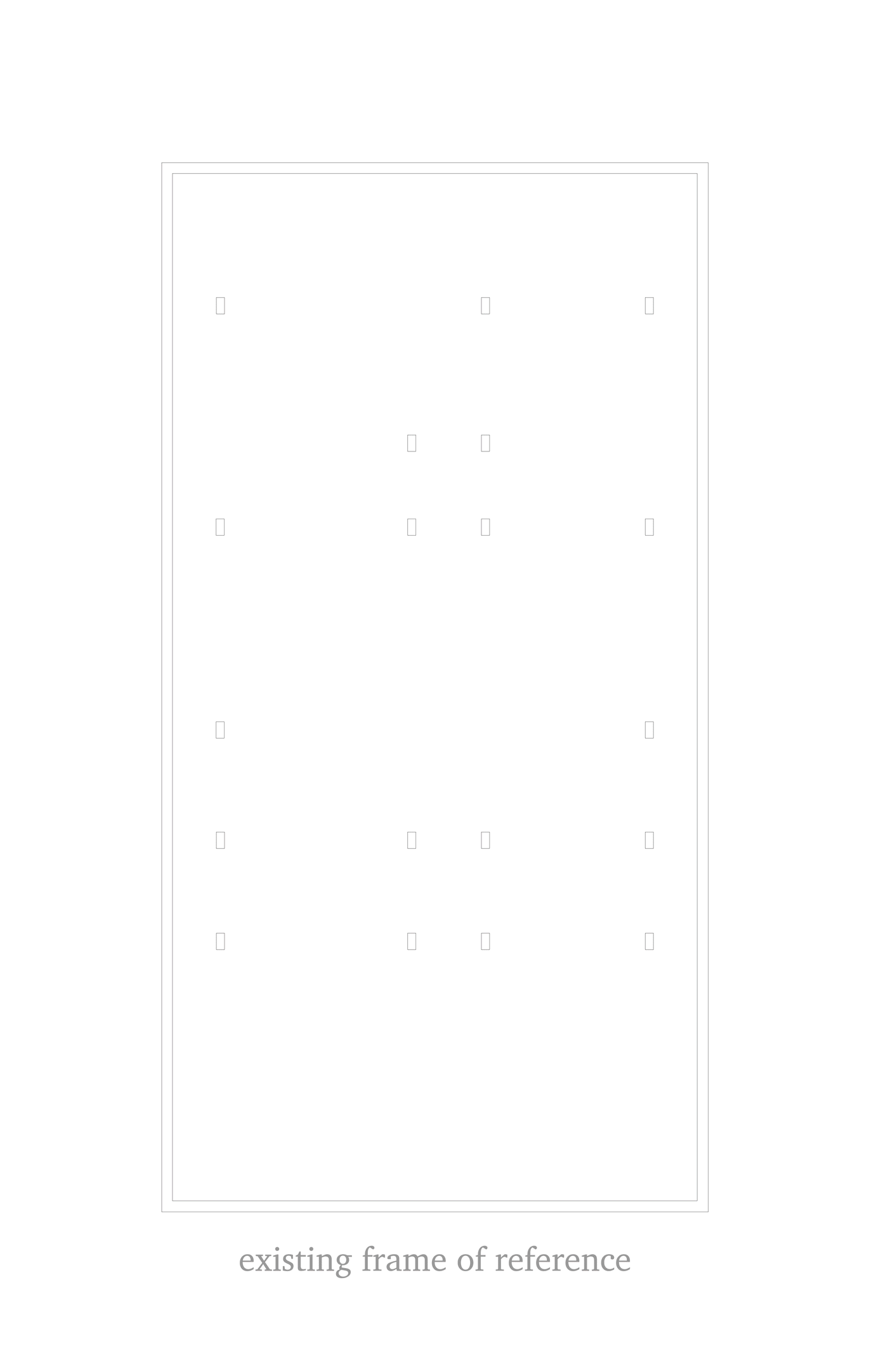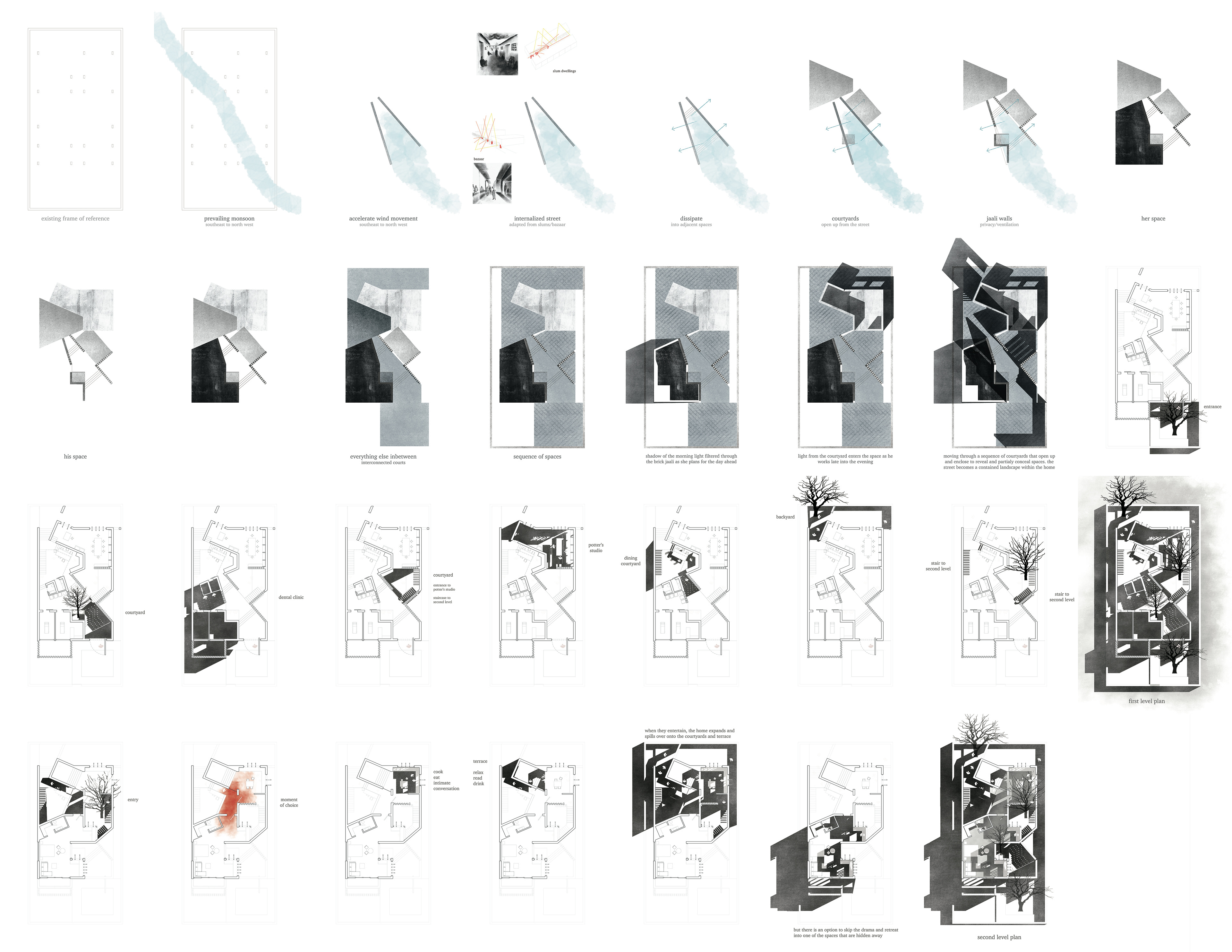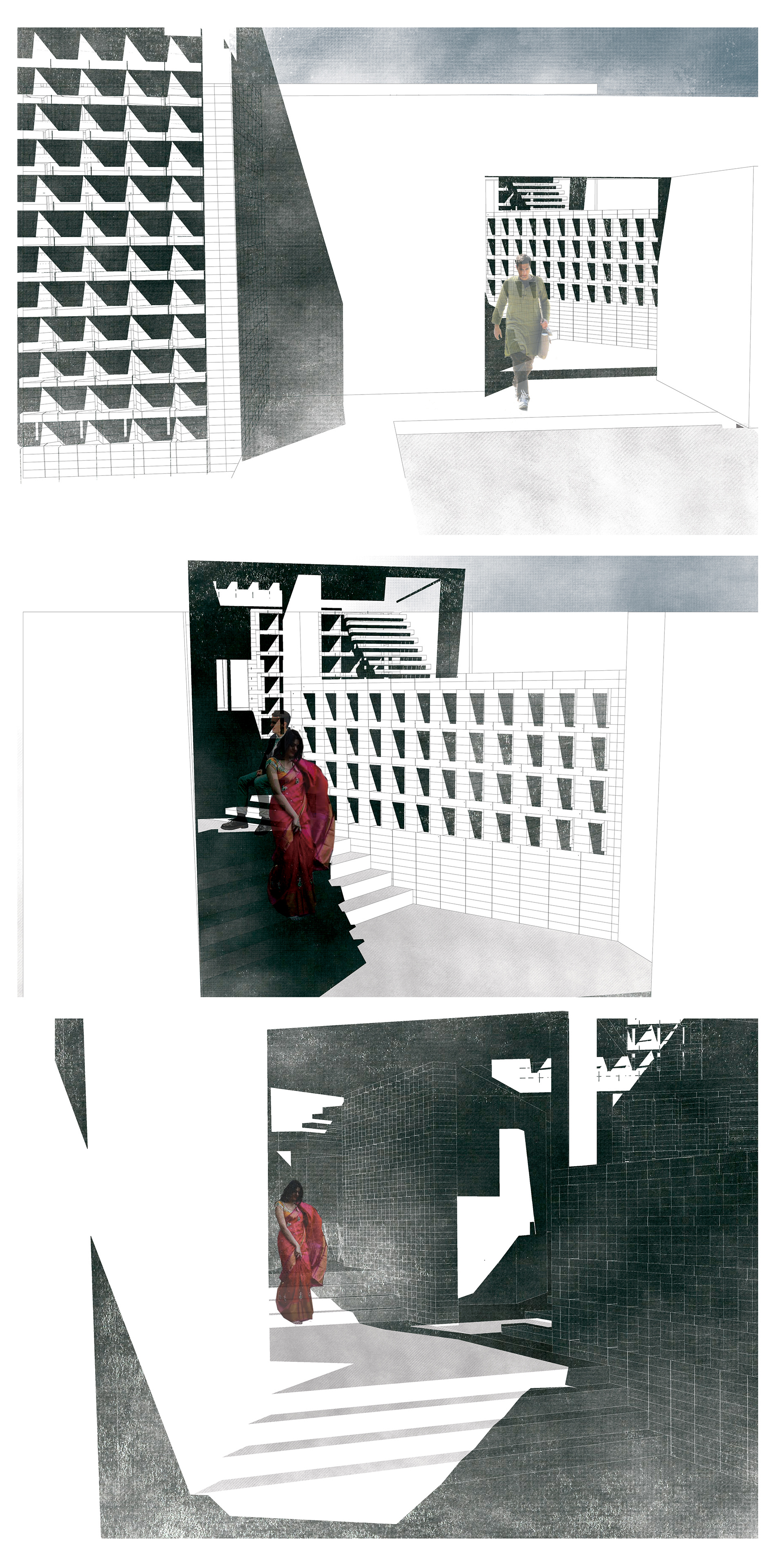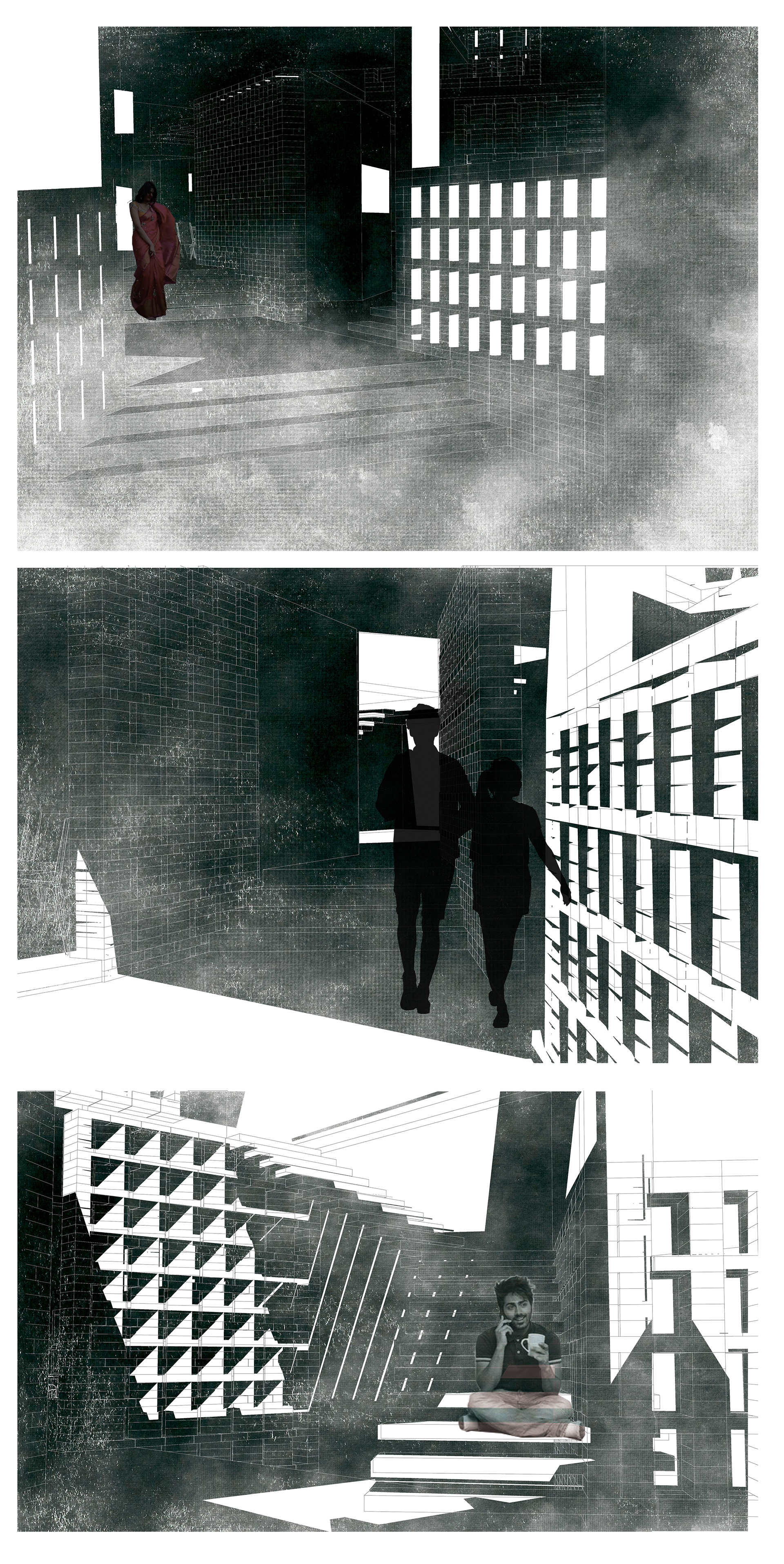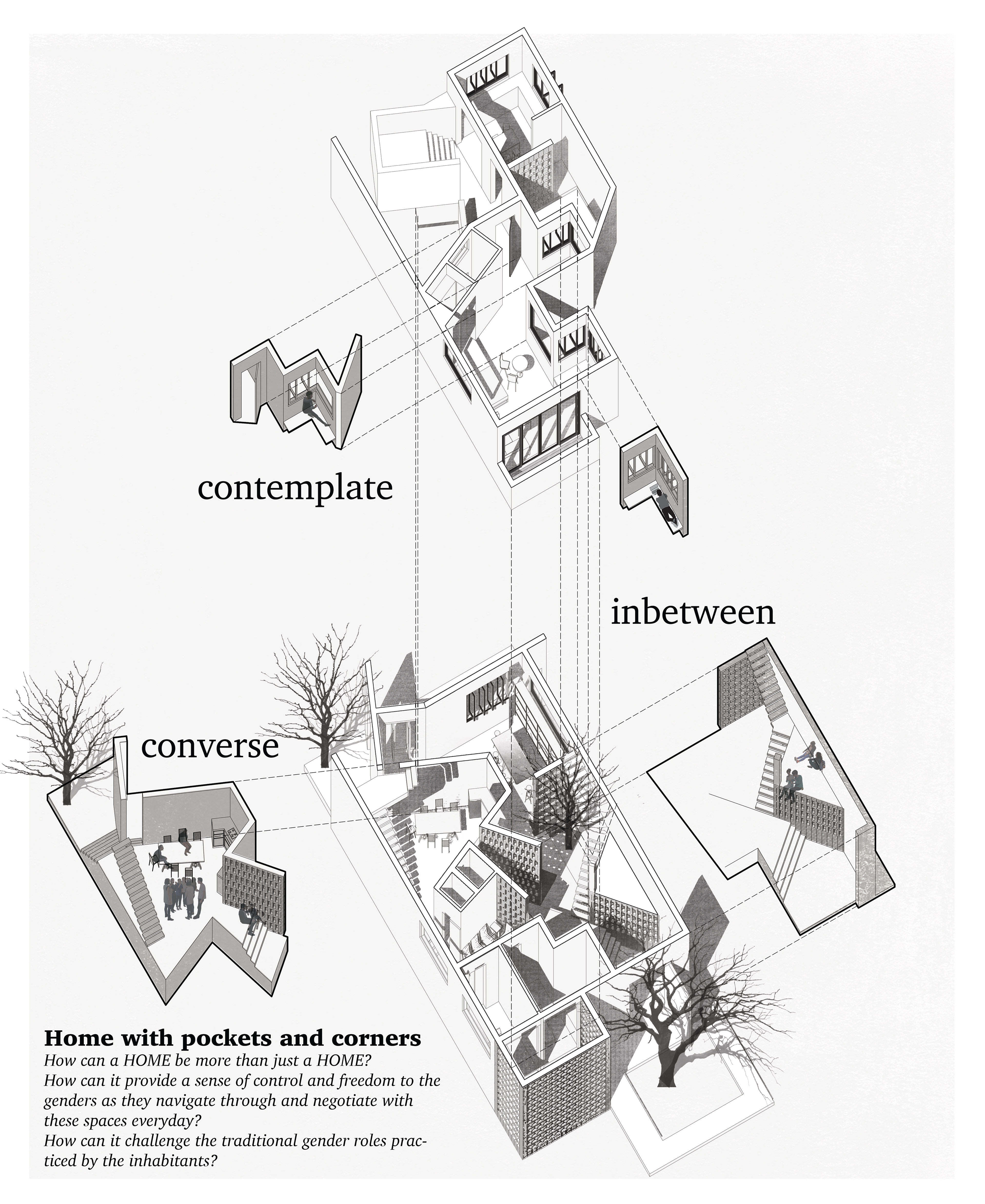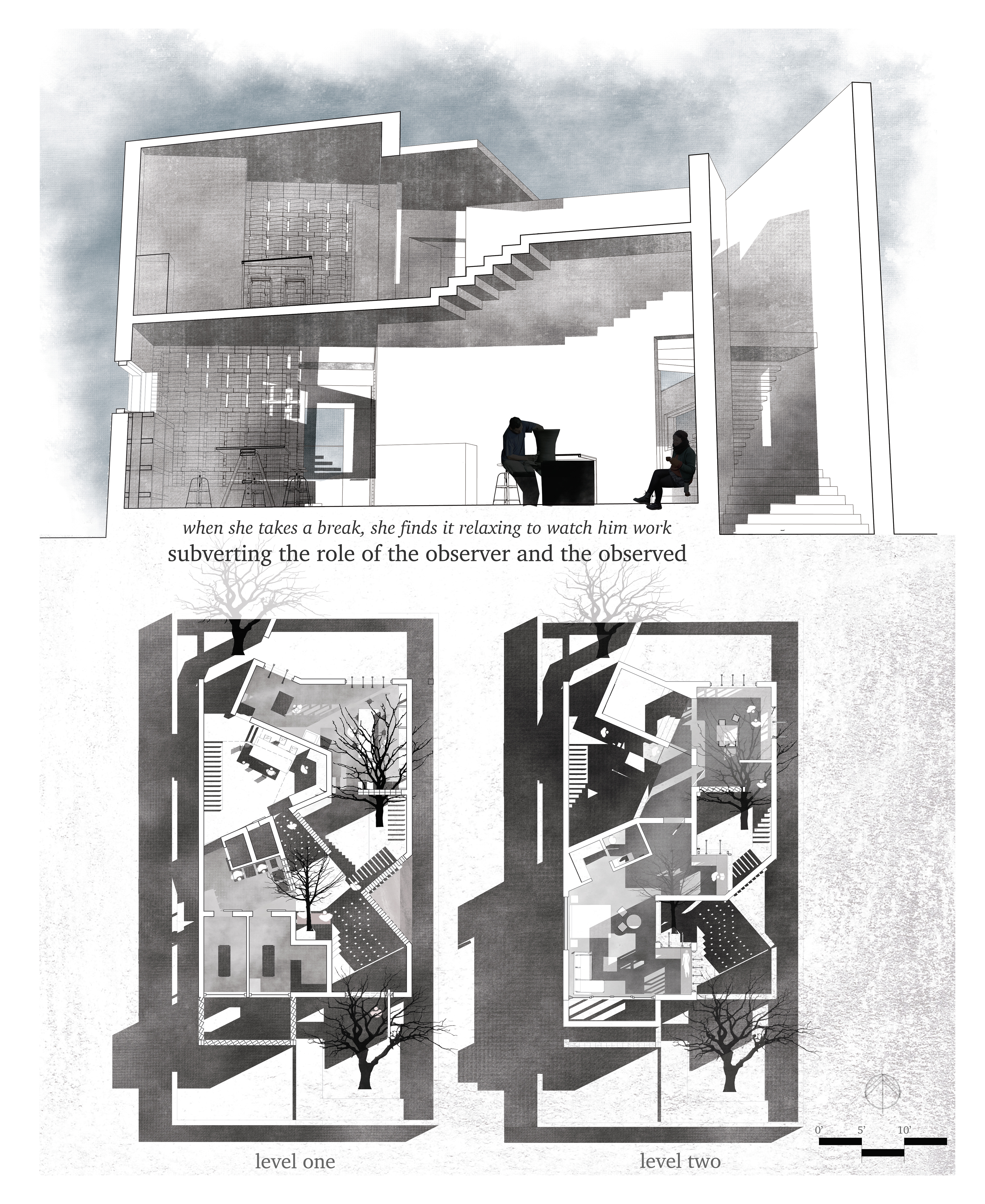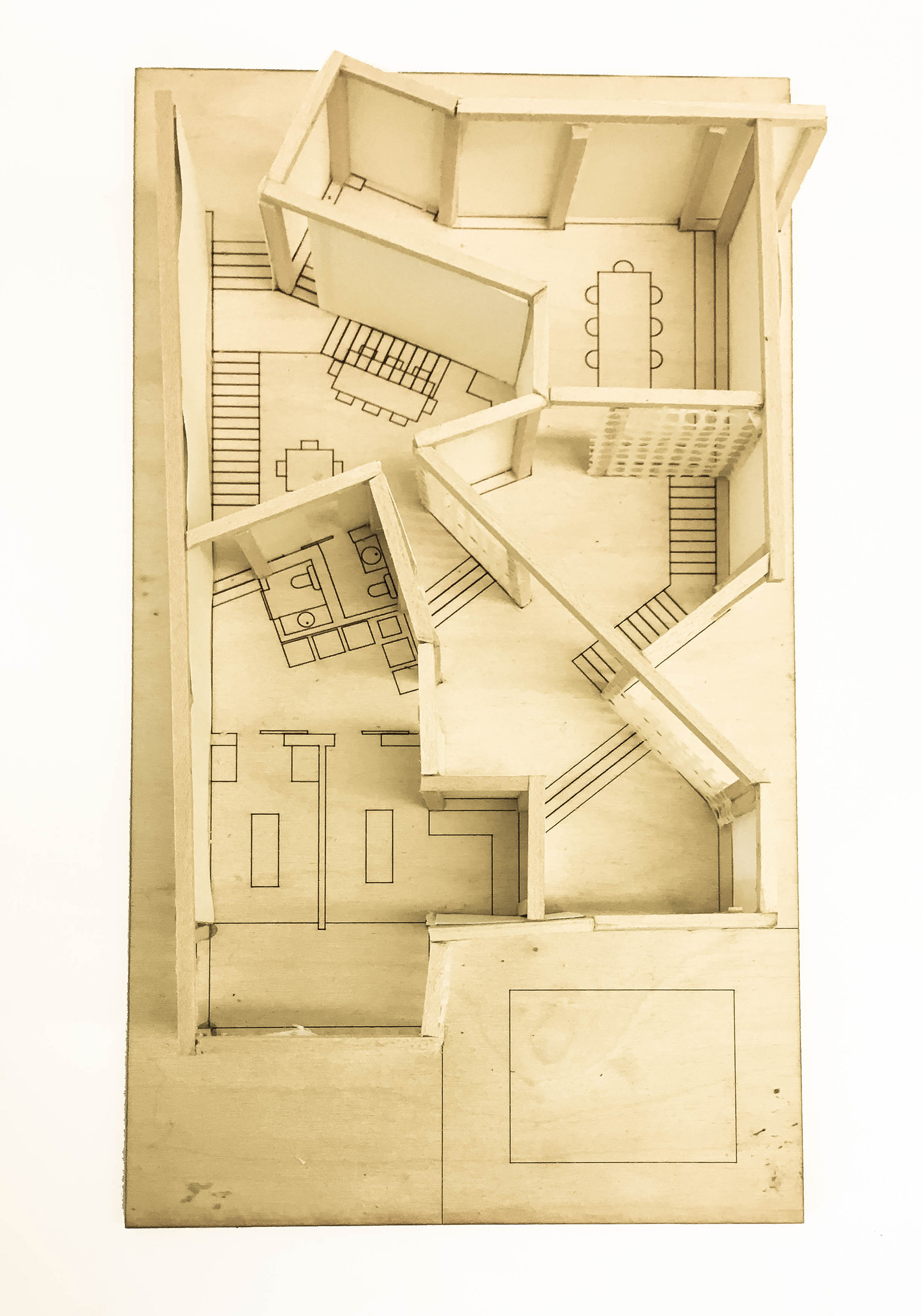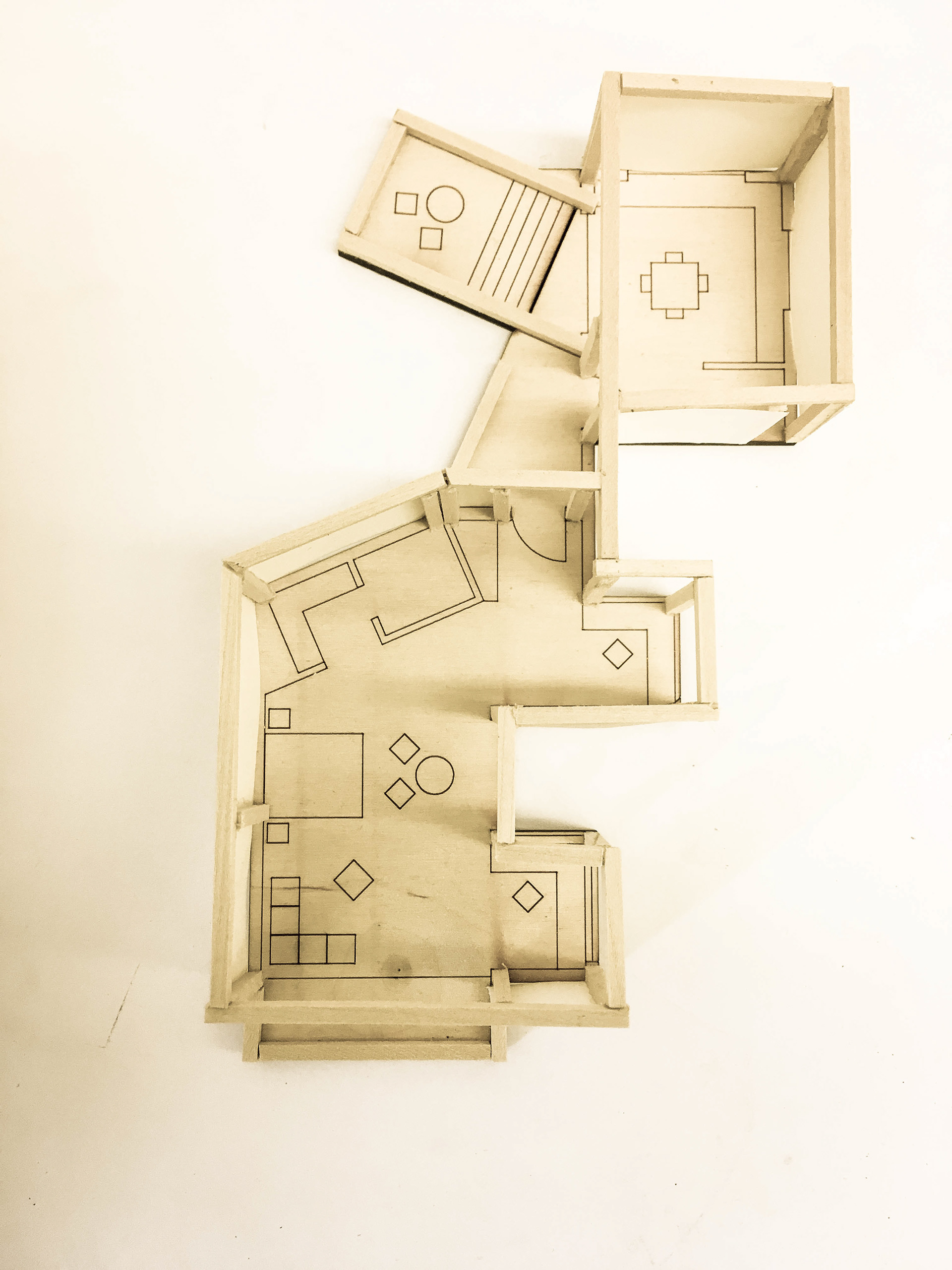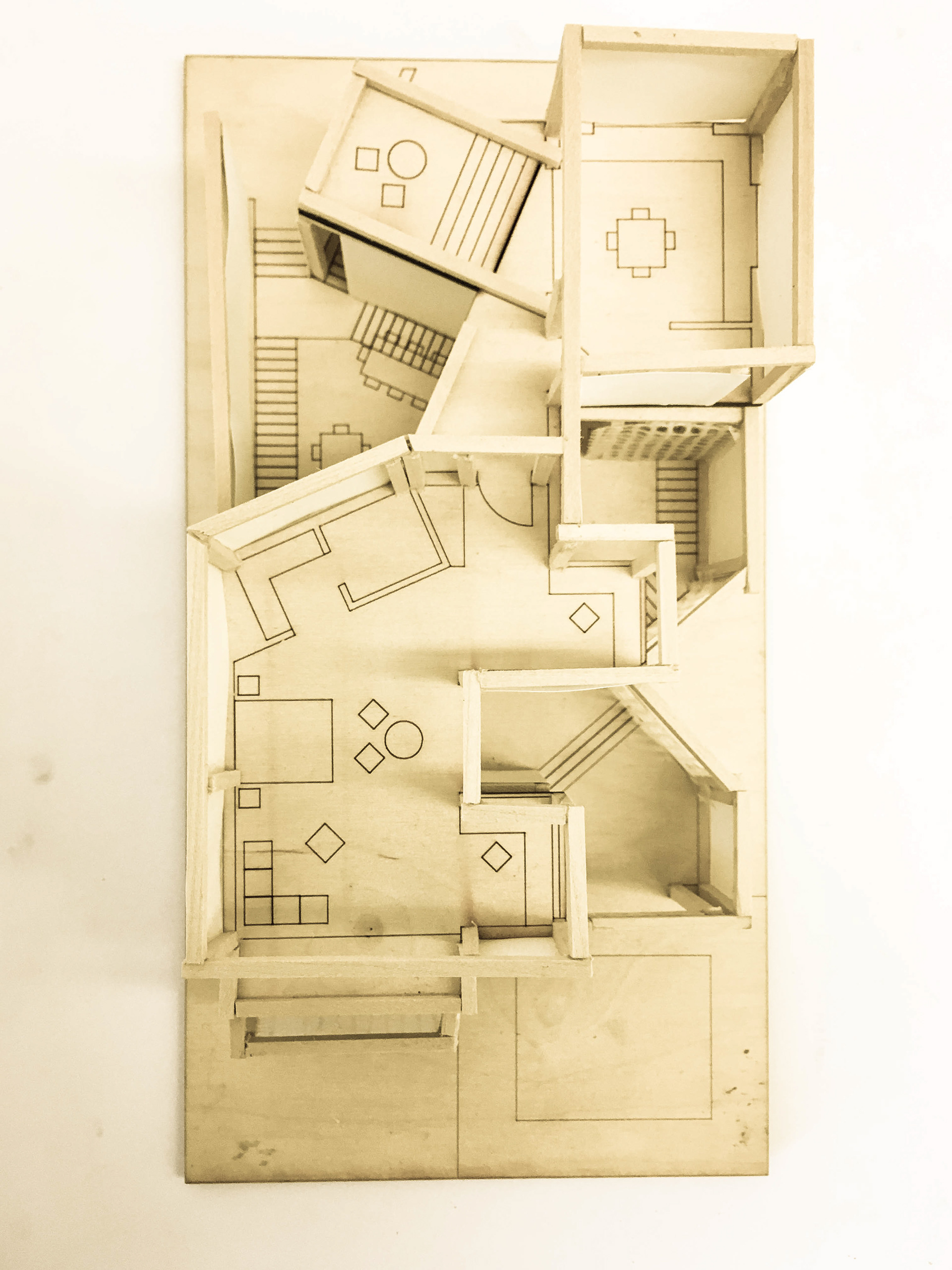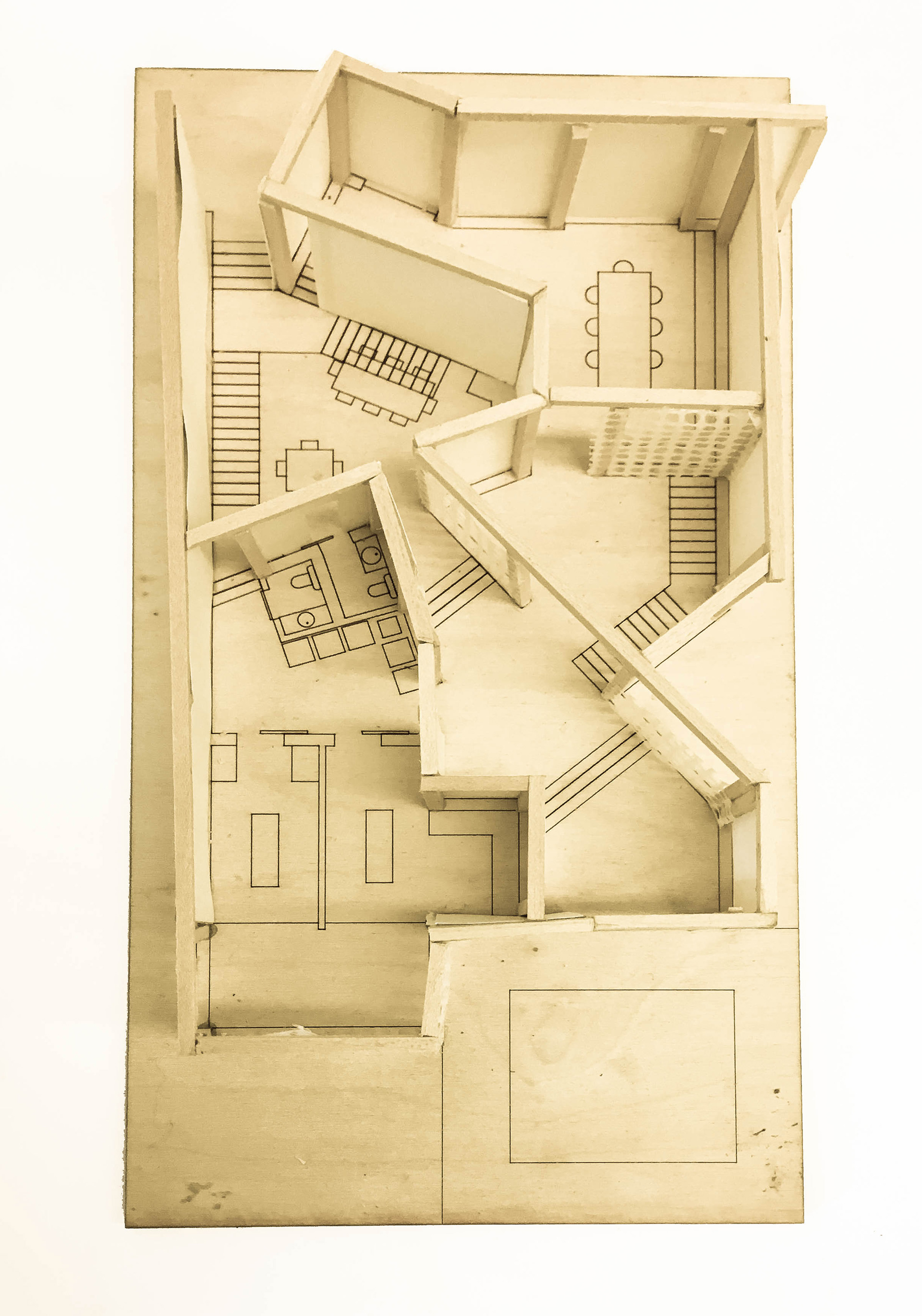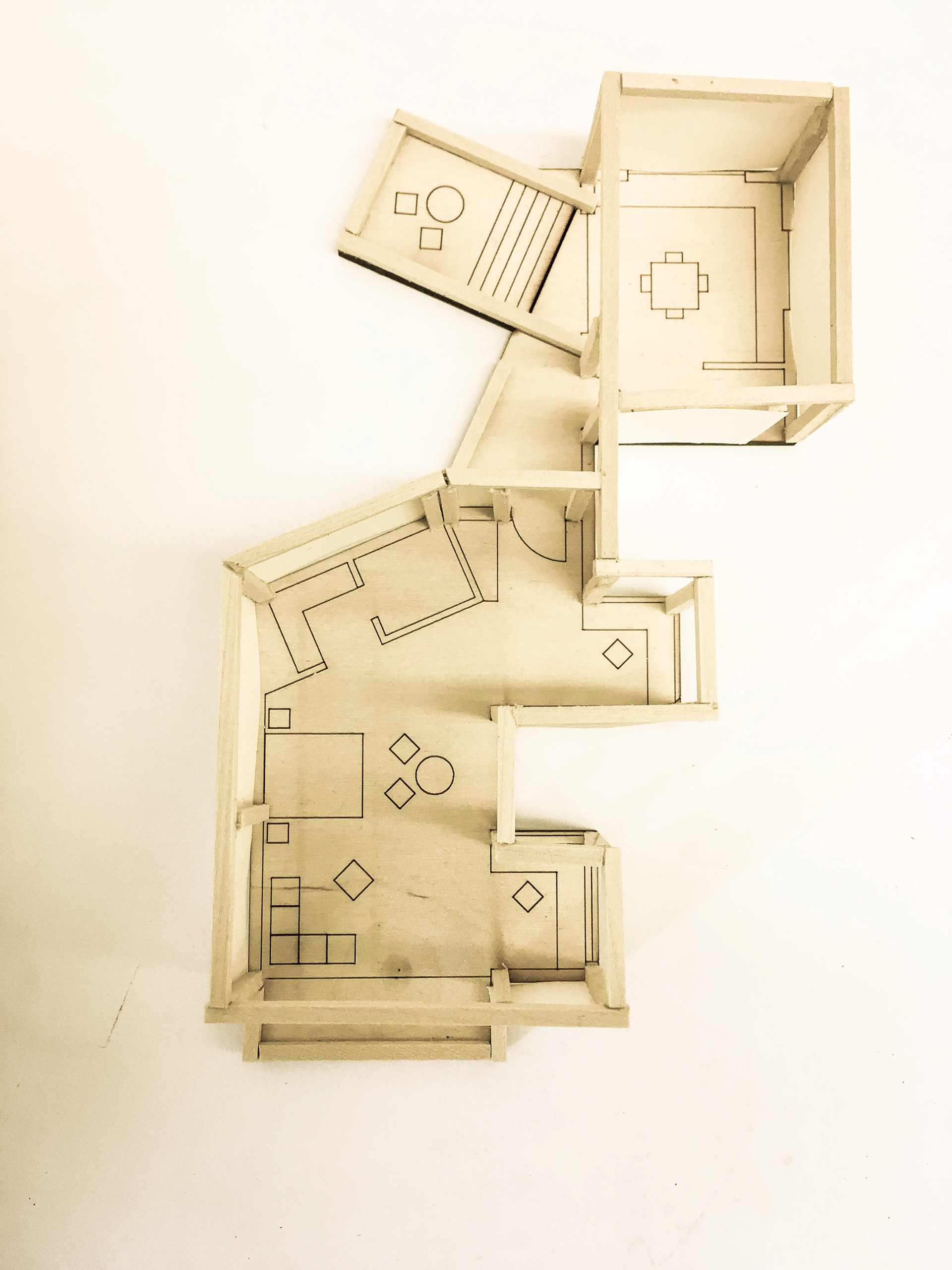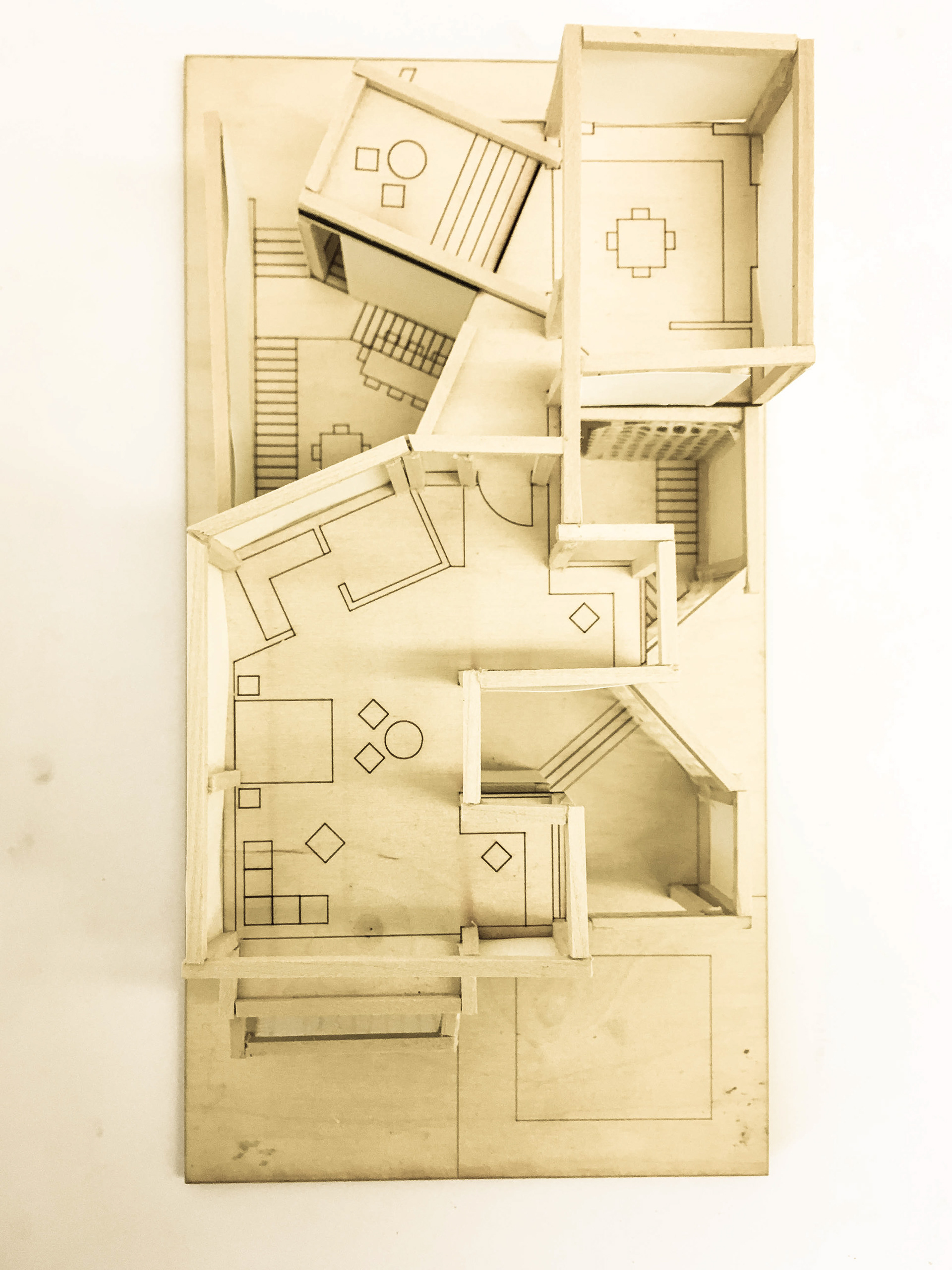 Reimagining the Street Corner